In this post, Sam Sturgis argues that as Africa is embarking on an urban revolution,  African cities are right to want a seat at the table. Sam Sturgis is an Editorial Fellow with CityLab, where this post was first published.
Bill Freund, an academic and author of The African City, isn't naive. He knows there's pessimism about his area of expertise. "For most writers taking on the city as a general premise, Africa hardly features," Freund wrote in 2012[paywall]. "If anything, African cities are sweepingly dismissed as dystopian."
Still, African cities today are pursuing complex and exciting urban planning projects. Need proof? Look no further than a recent financing program in Dakar, Senegal.
As first reported by Citiscope, Dakar was ready to roll out its first municipal bond two weeks ago. It would have been a watershed moment for the continent. No city outside of South Africa—vastly developed and wealthy compared to its peers—had ever issued a municipal bond before. According to the article, the bond was going to fund a new market hall, where street vendors could sell their goods in a more formal exchange. The benefits for Dakar were to be two-fold: The project would introduce new regulations into a largely informal commercial sector while generating new tax revenue along the way. The symbolism of the bond was an added bonus, showing a booming African city tackling needed infrastructure growth head on.
But the project was stymied at the last minute. The Senegalese finance ministry ordered the municipality not to issue the bond, "citing concerns about whether the national government could be held responsible for Dakar's new debts,"Citiscope explains. If the city wanted to raise money to get hawkers off the street, it would need to go, hat in hand, to the national government.
This confusion could be interpreted as nothing more than an isolated incident—a territorial squabble between two competing governments. But it's indicative of a more deep-seated issue at hand: How up-and-coming urban centers are likely to be stunted by geriatric governance structures.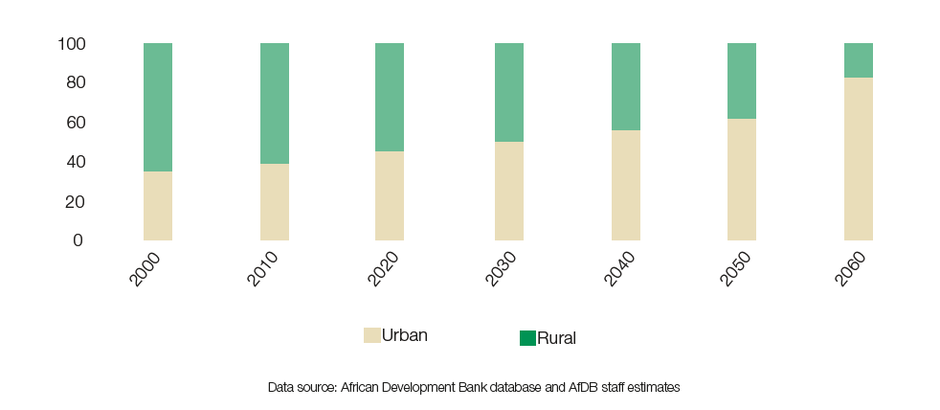 Sub-Saharan cities are booming—demographically and economically—and will continue to do so for much of this century (CityLab has covered the topic before; see here and here). The percentage of people living in cities could jump to 84 percent by 2060 (from 40 percent in 2010) according to the African Development Bank [PDF]. Additionally, a number of African cities will see jaw-dropping economic expansion over the next decade and a half—250 to 350 percent GDP growth, in some cases.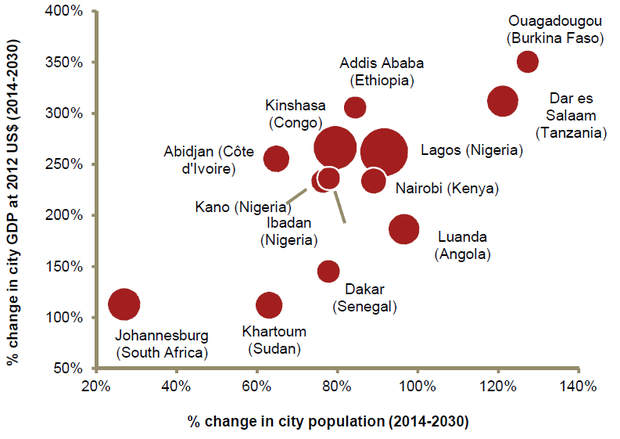 Such explosive growth will require robust planning and a surge in social services. The proposed bond program in Dakar was a perfect example of how African cities will need to come up with creative ways to address these needs. But interference by the Senegalese government, leading to the project's collapse, foreshadows an impending crisis: Will African cities be granted the autonomy they need and want?
* * *
African countries—and their cities—vary in size, legal structure, history and wealth. Drawing comparisons between cities requires broad, often imperfect, generalizations. Nevertheless, a number of scholars argue that urban planning in Africa tends to be consolidated within the hands of national governments. In fact, some have even characterized the current structure as neocolonial, where cities are essentially beholden to those in parliament buildings and presidential offices.
Garth A. Myers, an international urban studies professor at Trinity College,wrote the following in his book, African Cities:
Even if we are now more than a half-century past the date of independence in many African countries, contemporary cities on the continent still cope with colonial legacies in socio-cultural and political-economic terms…

The urban hierarchies of most former colonies remain highly imbalanced, and the political and economic dependence that characterizes many larger cities does not seem to be withering away.
The overt dominance of central governments over their municipalities is most striking in the distribution of national funding. Excluding South Africa, only a handful of African countries allow sub-national authorities to control five percent or more of the national budget, according to data provided by Oxford Analytica, a U.K.-based consultancy. Most municipal governments administer 5 percent or less of the national budget. This translates into woefully inadequate funding for rapidly growing urban hubs.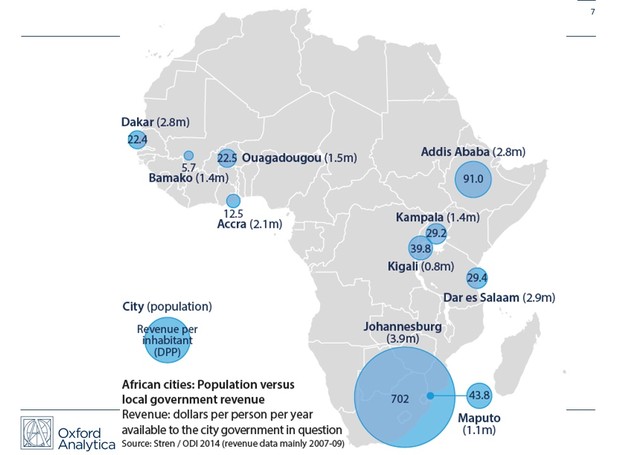 Local authorities in Dar es Salaam, for example, which is believed to be Africa's fastest growing city, are only allocated the equivalent of $29 per resident per year. $22 per resident per year is distributed to Dakar. And in Accra, the capital of Ghana, one of Africa's wealthiest countries, an annual equivalent of only $12.50 per resident is allocated to city officials.
"In Africa, the money is with the central government," Amadou Sy, a senior fellow at the Brookings Institution, told me in an interview. "And everything has to go through them."
Because of the rapid urbanization facing the continent, "now is a very good time to take a strategic view," Sy argues, adding that, "there's a need for urban planification." But how can African cities plan strategically, and accordingly, if most of its resources are held in the coffers of a national bureaucracy—an entity preoccupied with all the responsibilities of governing a country?
Still, some say Africa's urban hubs aren't ready to take the lead in their development. "Very few African cities have municipal governments capable of thinking through the complex set of coordinated decisions needed to deal with explosive growth," concludes a 2011 report by the African Development Bank. There's some truth here; municipalities across the continent are generally less-equipped compared to central governments. But it's also a gross simplification that we've heard in the past.
Europe justified colonial rule in Africa, in large part, because independence was deemed too "complex" for locals. Now it appears that central governments and international agencies are using similar rhetoric to maintain control over cities. Meanwhile, urban planning under such centralized systems has yet to prove its efficacy. "Most urban development in sub-Saharan Africa is occurring in a completely non-planned and non-transparent manner—despite the existence of master plans," argues a 2013 paper by the Africa Research Institute. But this status quo is beginning to show cracks.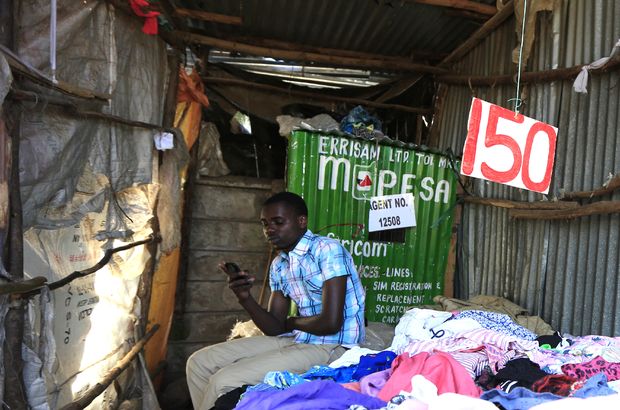 In 2013, the sprawling capital city of Yaounde, Cameroon, launched an inclusive budgetary program through mobile phones. During the budget-making process, local residents could text their support for specific public works projects. The responses went directly to the municipal council, and popular opinion was taken into account as the final budget was drafted.According to the World Bank, similar tech-driven public policy programs were launched in municipalities in two other African nations.
City-level planning initiatives like this create cultures of accountability. And all trends point to an urban population that will demand inclusivity. African cities are on a cosmopolitan trajectory—grooming educated, tech-savvy middle classes who are unlikely to sit by and watch their cities develop without a local voice.
"What you do see is that the profile of the average [city] population is more highly educated, is wealthier, the skill profile is substantially different," says William Attwell, Africa Analyst at Oxford Analytica. (Attwell, however, is skeptical of precise demographic projections made by international agencies.)"I think you do get a greater demand for more involvement in policy planning and decision making," Attwell added.
The next five decades will be a whirlwind period for African cities. Many will emerge as global metropolises with impressive economies, while simultaneously addressing urban poverty. The brewing dissonance between city officials and national governments—epitomized by the bond controversy in Dakar—is a natural recalibration of power. If the continent is embarking on an urban revolution, African cities are right to want a seat at the table.