The deadline set by the Economic Community of West African States (ECOWAS) for the elected president of Niger, Mohamed Bazoum – who was deposed in a coup on July 26 – to be reinstated to office has passed. West Africa is now bracing to see how ECOWAS, which has threatened to take all steps, including military intervention, will react.
The situation is complicated by the fact that several member states of ECOWAS, including Mali and Burkina Faso, both of which have also had recent military coups, have publicly supported the coup plotters.
The military junta, led by the former leader of the presidential guard, General Abdourahamane Tiani, is understood to have asked for assistance from the Russian-owned mercenary Wagner Group.
Niger's coup bears serious consequences for regional peace, security, and stability in west Africa, especially as it affects Nigeria and the already troubled Sahel region. Niger, which has been described as the "only hope" for stability in the Sahel, is struggling to contain two insurgencies in the south of the country involving jihadi groups which have spilled over from Mali and Nigeria.
In its response to the coup, a summit held in Nigeria by ECOWAS issued a seven-day ultimatum to the coup leaders calling on them to relinquish political power. But thus far the military junta has shown no signs of backing down and is supported by a significant number of Niger's population.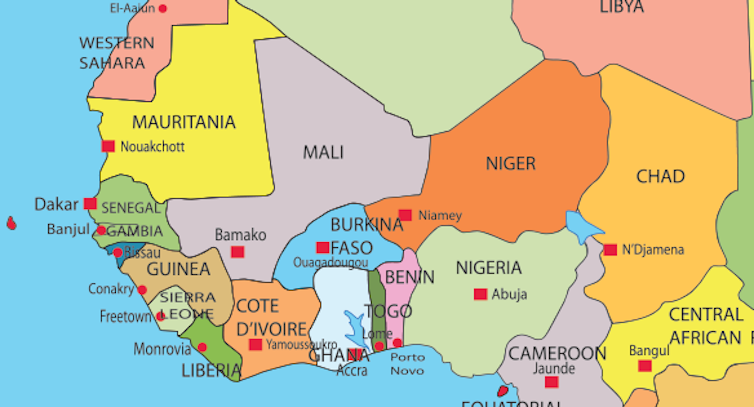 The options now before ECOWAS are to extend the deadline to give mediation and diplomatic efforts a chance, or to proceed with the threatened military intervention. The Nigerian Senate voted against military action on August 5 and public opinion appears to favour further mediation.
Having called on the Wagner Group for assistance in the event of an ECOWAS military intervention, it appears likely that Niger's coup leaders will look to Moscow to fill the gaps resulting from the suspension of humanitarian and security aid by western powers. This would further entrench Russia's influence in the region.
Jihadi insurgency threats
Despite Niger being seen in the west as a "poster-child" for stability in the region following the peaceful transition of power in elections in 2021, parts of the country are afflicted by ongoing violence. In the southwestern Tillabéri region, which borders Mali and Burkina Faso, more than 2,500 people have been killed and 100,000 displaced by fighting involving a number of armed insurgent groups.
Elsewhere in southern Niger there is overspill from violence in northern Nigeria involving jihadist groups, including Boko Haram and its breakaway faction, the Islamic State in the West African Province (ISWAP).
As with elsewhere in the Sahel, Russia's Wagner Group mercenaries are keen to exploit the turmoil to help Moscow increase its influence in the region at the expense of the former colonial power, France, as well as the US. Both have had peacekeeping troops in the region.
To add to the instability, there are estimated to be as many 30,000 "bandits", mainly operating in and around northern Nigeria. While described as "terrorists" by the Nigerian government, these are generally driven by economic and criminal, enterprises. There is already a flourishing trade in illegal small arms and light weapons in the region, made easier by the porous border between Niger and its neighbouring countries.
The net result of this violence is an explosion in the number of refugees and displaced people, which would only increase were civil war to break out in Niger. This would put intense pressure on Nigeria's already strained social and medical infrastructure. Niger is already hosting an estimated influx of 30,000 refugees from the conflict in Mali who would be likely to flee into Nigeria were violence to spread in Niger.
All eyes on Nigeria's response
Nigeria, which currently holds the chair of ECOWAS, has taken some decisive steps intended at reversing the coup in Niger, such as backing the Chadian leader who is acting as a mediator.
It has also dispatched a team of mediators which includes the former military leader of Nigeria, General Abdulsamali Abubakar, and the Sultan of Sokoto, Sa'adu Abubakar, who leads the Sokoto Caliphate, a Sunni Muslim community of West Africa.
Military action from ECOWAS would come at a heavy cost to Nigeria, whose economy is in the process of a long-overdue programme of economic reform and cannot afford to fund such a military intervention. The cost of previous ECOWAS interventions, particularly in Liberia and Sierra Leone, has largely been borne by Nigeria. EcowECOWASs must ensure that all options for a negotiated peace settlement are fully explored and at most should deploy a contingent of special operations forces on high alert to Nigeria's border with Niger.
So despite the passing of the ECOWAS deadline, member states must take great care not to allow the situation to descend into a civil war which could draw in the rest of the Sahel on either side. That would have calamitous consequences for the region and major implications for global security.
Folahanmi Aina (@folanski) is an Associate Fellow of the Royal United Services Institute.
This article is republished from The Conversation under a Creative Commons license. Read the original article.